DISTRICT SOLUTIONS.
FUTURE-ORIENTED ENERGY CONCEPTS FOR RESIDENTIAL AREAS.
Your goal is to establish a sustainable energy supply for a complete residential area within a city, community or municipality? Talk to us: We will create the right energy concept for your individual neighborhood solution. Our heat pump specialists plan and implement joint heating networks - as a local heating network with central heat supply or as a cold local heating network with decentralized heat generation.
WHAT IS A
DISTRICT SOLUTION?
GREEN LIVING FOR THE FUTURE
A district solution makes it easy to implement an efficient and environmentally friendly heat supply in cities and towns. Our district solutions leverage the benefits of heat pumps wherever large numbers of people live together – for environmentally friendly heating and maximum comfort.
We plan and implement ndistrict solutions with our own heating network for residential units of 30 or more. We can implement various concepts with centralized and decentralized heating systems that are perfectly matched to your specific requirements and individual needs.
HEAT SUPPLY VIA COLD DISTRICT HEATING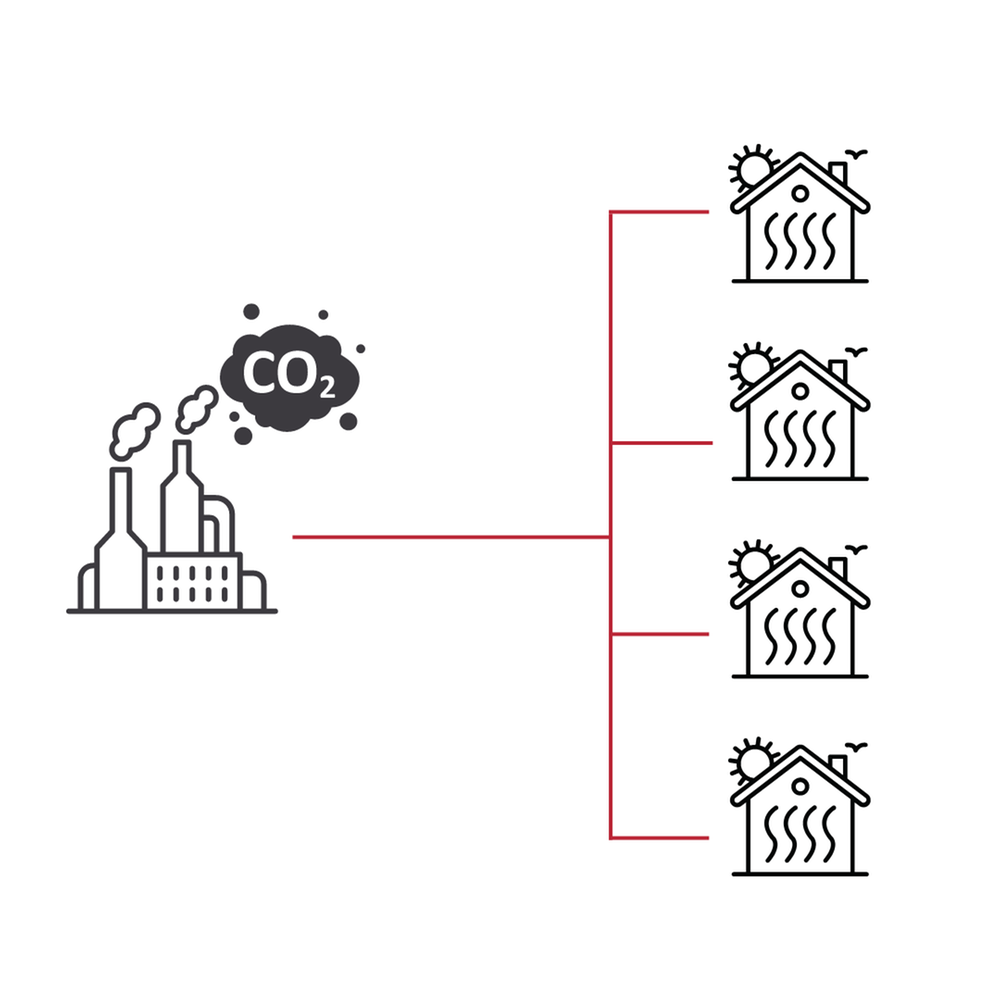 The use of decentralized heat pumps that generate heat for individual apartments has additional advantages. Each resident is responsible for providing their own hot water. This means that residents are responsible for their own energy costs for generating heat. The power supply for the heat pump simply runs through the apartment's electricity meter. Neighborhood operators or housing associations have no administrative burden and do not have to take any measures to comply with the strict requirements of the German Drinking Water Ordinance on contamination or the risk of legionella.
HEAT SUPPLY VIA COLD local HEATING
Heat pumps are ideal for use in cold district heating networks, since the high heat source temperatures in cold district heating networks and the low heating flow temperatures in modern surface heating systems significantly increase the efficiency of heat pump systems.
When implementing sustainable supply concepts in neighborhood development, heat pumps offer the decisive advantage of replacing fossil energy sources for heating and cooling in the long term and create new options due to their versatile applications.
ONE SOLUTION – MANY ADVANTAGES
District solutions significantly reduce the consumption of fossil heat sources. This conserves resources and reduces CO2 and particulate emissions. To further increase the environmental balance, other renewable energies such as photovoltaics or solar thermal energy can be used and distributed among different households. Another important feature is that a district solution increases the value of real estate.
Especially in residential areas, there is great potential to save a lot of money and to conserve important resources. With our smart district solutions, we want to make a significant contribution to a better climate. Because no other heating technology is more environmentally friendly and efficient than heat pumps. Generating four to five kilowatt hours of heat requires only one kilowatt hour of electricity. And the energy is obtained directly from nature, free of charge and without CO2 emissions. We believe that neighborhood solutions are the future of heating and are a building block for a more sustainable future.
Because there is a suitable solution for every project and every residential area – for today's requirements, and also with a view to a more sustainable future.