TECHNOLOGY FOR
AN IDEAL TOMORROW.
MAKING THE WORLD A LITTLE BETTER WITH SMART PRODUCTS – FOR US AND FOR FUTURE GENERATIONS.
Our heating and cooling solutions offer more than just technical excellence. They are commitments to a better future. For a future in which the next generations will also enjoy living. For a future in which people's basic need for comfort is met with natural resources. An ideal tomorrow to which we're happy to make our contribution.
Heat pumps are a part of our DNA. Our mission is to further optimize heat pumps in the service of people and nature. Our goal is to make our heat pumps easy to use and highly reliable for our customers. Our ambition is to have our heat pumps developed, produced and distributed by the best minds in the business. Our affiliation with the global NIBE Group helps us to accomplish these goals.
We have been helping to protect the environment with energy-efficient heating and cooling solutions since 1998. Sustainability, technology leadership, innovation and environmental awareness are at the forefront of our corporate philosophy. We also apply these core values to the optimization of our production processes in order to produce our high-quality system solutions while consuming the lowest possible amount of resources. Our goal is to be the technology leader in heat pumps and chillers. We are committed to the region in which we are located and to its people. We now have over 1,200 employees and remain on course for continued expansion.
This is why we put so much energy into developing new products to strengthen our position on the German and international heating and cooling markets. Above all, our customers benefit: where other manufacturers have to rely on external expertise, we use our own skills and knowledge and consistently deliver results with maximum flexibility.
OUR INTERPRETATION OF THE AIT ACRONYM
An ideal tomorrow is a future in which our children and grandchildren will also enjoy living and in which people's basic need for comfort is met with natural resources. This sums up our ambition to make the world a little better every day with our products and our work. With the development of innovative top-quality products – with competent advice – with first-class service. All areas of the company are doing their part, so that one day, this vision will become a reality.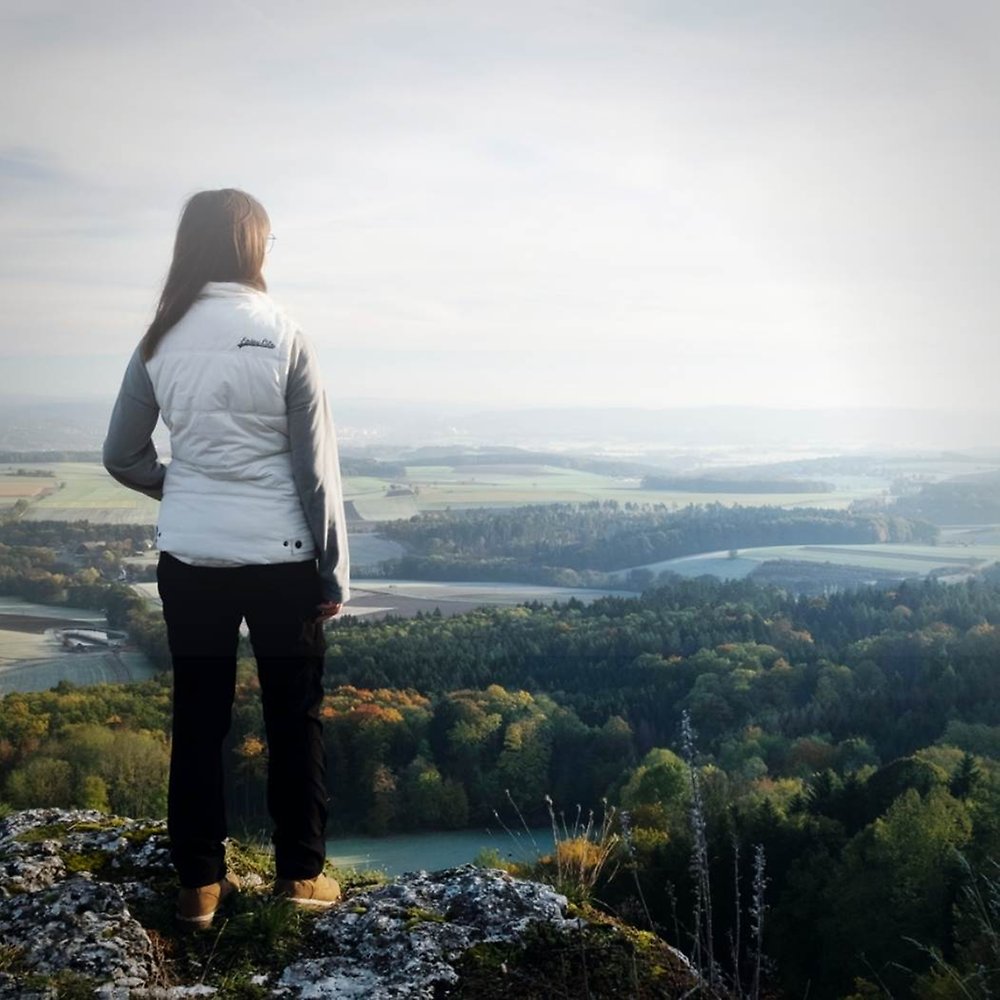 The Technology Center in Kasendorf, which opened in 2015, is a testament to our technical expertise within the NIBE Group, in the European market and on a global scale. Our test center is the "state of the art" in development laboratories and testing facilities.
Our Technology Center is built according to the latest standards. The 1,600-square-meter facility houses a control room, climate chambers, electronics testing areas, acoustic chambers, and creative spaces and meeting rooms. All international requirements for inspection and testing of our heating and cooling solutions are bundled together here – to keep distances short and to allow close networking.
The two-story building houses numerous facilities on a total area of 1,600 square meters for testing ait products down to the smallest detail and at the highest technological level. These tests serve as the basis for the further development and optimization of the products and are an essential prerequisite for meeting the growing demands of our markets.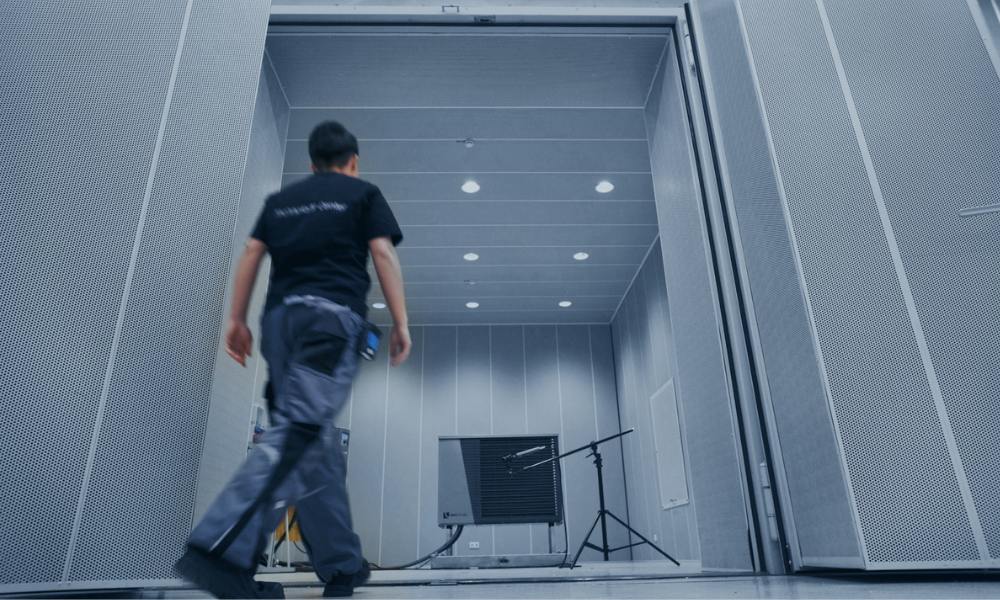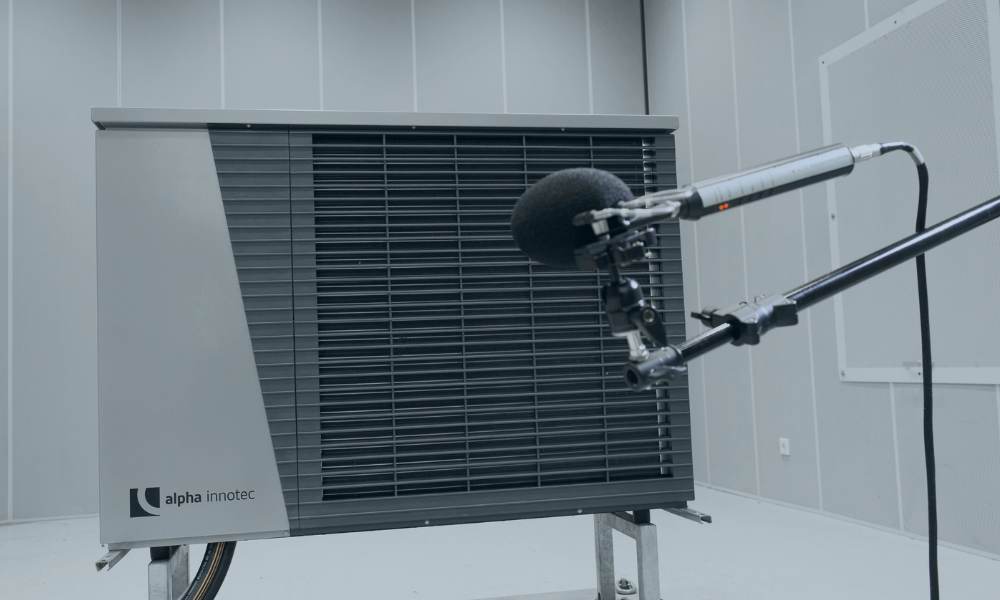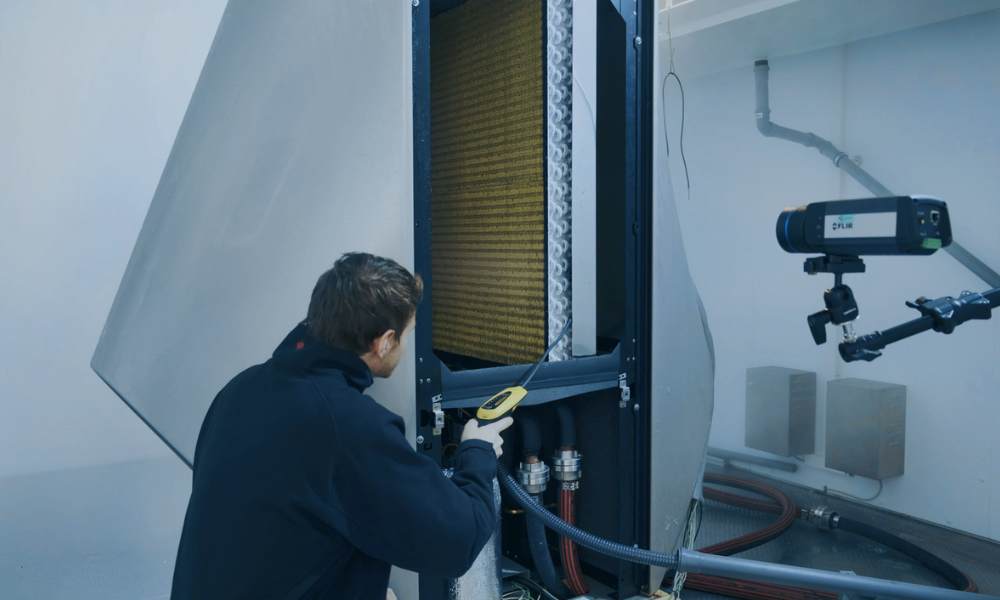 TESTS UNDER REAL OPERATING CONDITIONS
The central measuring facilities and highlights of the Technology Center include two air-conditionable acoustic chambers. In these chambers, the noise emissions of current and future heat pump models can be precisely measured according to the standardized DIN EN 12102 test procedure. In order to guarantee the accuracy of the results, the chambers are designed for maximum noise reduction compared to the surroundings and the units are also placed on a vibration-isolated floor.
In a room specifically for reliability testing, ait engineers test up to five heat pumps or chillers simultaneously for functionality, robustness and longevity – by performing a series of tests, such as constantly switching them on and off.
The heart of the Technology Center is the engineering room. This room contains a storage system consisting of five brine tanks at different temperatures with a total capacity of around 21,000 liters. The temperatures in the brine storage tanks range from -30° to +60° Celsius. These storage facilities supply all test facilities with the required fluids and recover about 80 percent of the energy generated during test operation.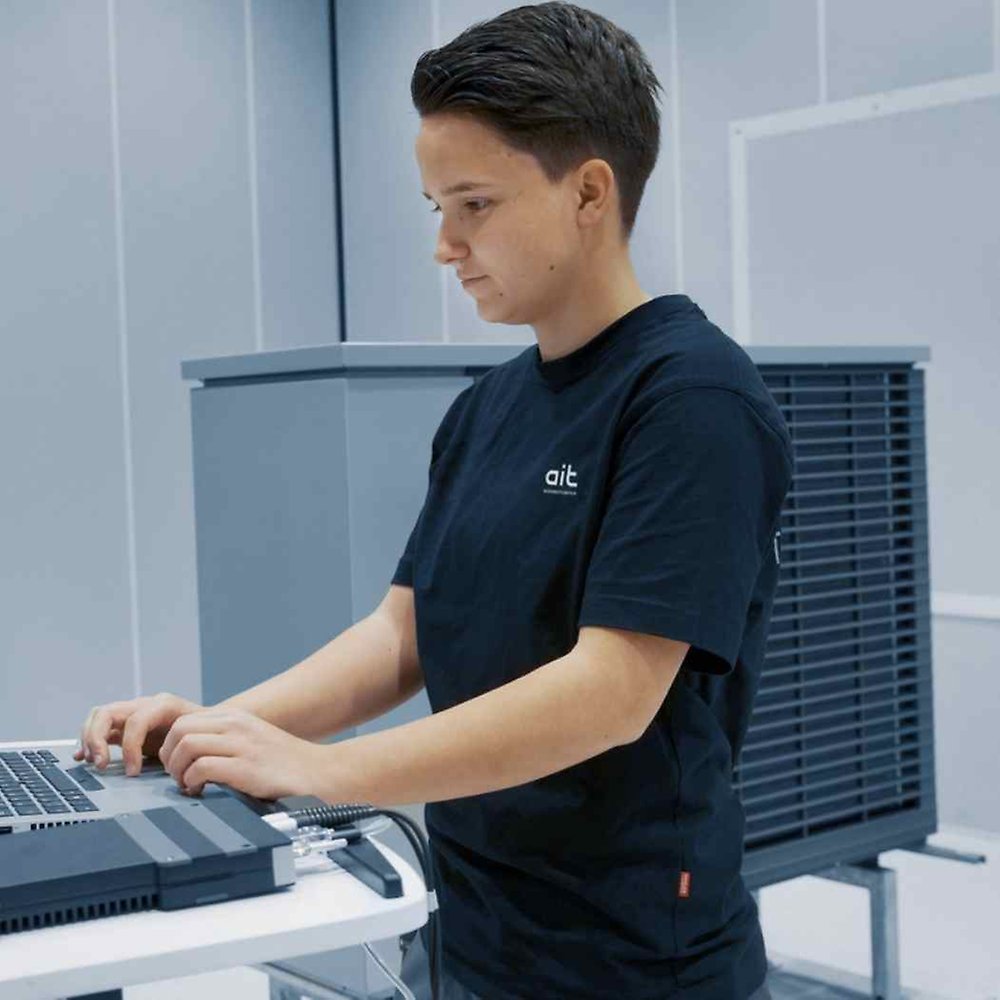 FACTS AND FIGURES
ABOUT THE
TECHNOLOGY CENTER
Area of 1,600 square meters
32 test stations
5 brine storage tanks, capacity: 21,000 liters
6 climatic chambers
2 acoustic chambers
Test room for storage standstill losses
Initial sample testing room
Electronics workshop
2 storage rooms
Measuring room
Creative room