As an innovation-oriented company and part of the NIBE Group, we feel right at home in Kasendorf in Upper Franconia. Our products provide comfortable room temperatures for customers all over the world. People and the preservation of our environment are the focus of our actions. We believe in a better climate through climate-friendly and energy-efficient solutions. With this goal in mind, we continue to work on new ideas every day. We accept challenges and are guided by the needs of our customers and by environmental awareness. We are not only thinking about today, we are also thinking about the future. This is why we are looking for visionaries who have courage, ambition and a passion for innovative products. People who are willing to always keep one step ahead and who want to work together to drive our company forward. Do you also wish to become a part of the ait Group?
AIT GROUP AS AN EMPLOYER.

TOGETHER FOR A BETTER CLIMATE.
AS A MODERN, INNOVATION-ORIENTED COMPANY AND PART OF THE SWEDISH NIBE GROUP, WE FEEL AT HOME IN THE WORLD.
We are an international company with many years of success in the heat pump and chiller market. Our ambition is to make the world a little better through our energy-efficient and climate-friendly solutions. We want to conserve important resources and save CO2 emissions by using renewable energies. Together with our employees, we are breaking new ground and bringing creative and innovative ideas to life. Trust, appreciation, respect, and an open solution culture are our keys to success. Because we can only accomplish something by working together.
YOU ARE THE

CENTER OF ATTENTION
No matter what your gender, age or nationality, whether you're an experienced professional, changing careers or a young professional – everyone is equally welcome here. With our sustainable products, we want to contribute to a better climate. Achieving this goal requires creative minds, new ideas, commitment and plenty of team spirit.
Working for ait means: developing your skills in a dynamic, modern and innovation-oriented company and working with energy-efficient solutions for an ideal tomorrow. For a world in which future generations will also enjoy living. We value openness and honesty. This is why we never see problems, but only see challenges, which we address openly. This is the only way to change and improve.
Our corporate culture also includes personal interaction. We meet as equals, and therefore are on a first-name basis.
Would you like to be a part of our company and contribute to a better climate through the work you do every day? Then join our team! We are constantly looking for new employees who set standards together for a more sustainable future.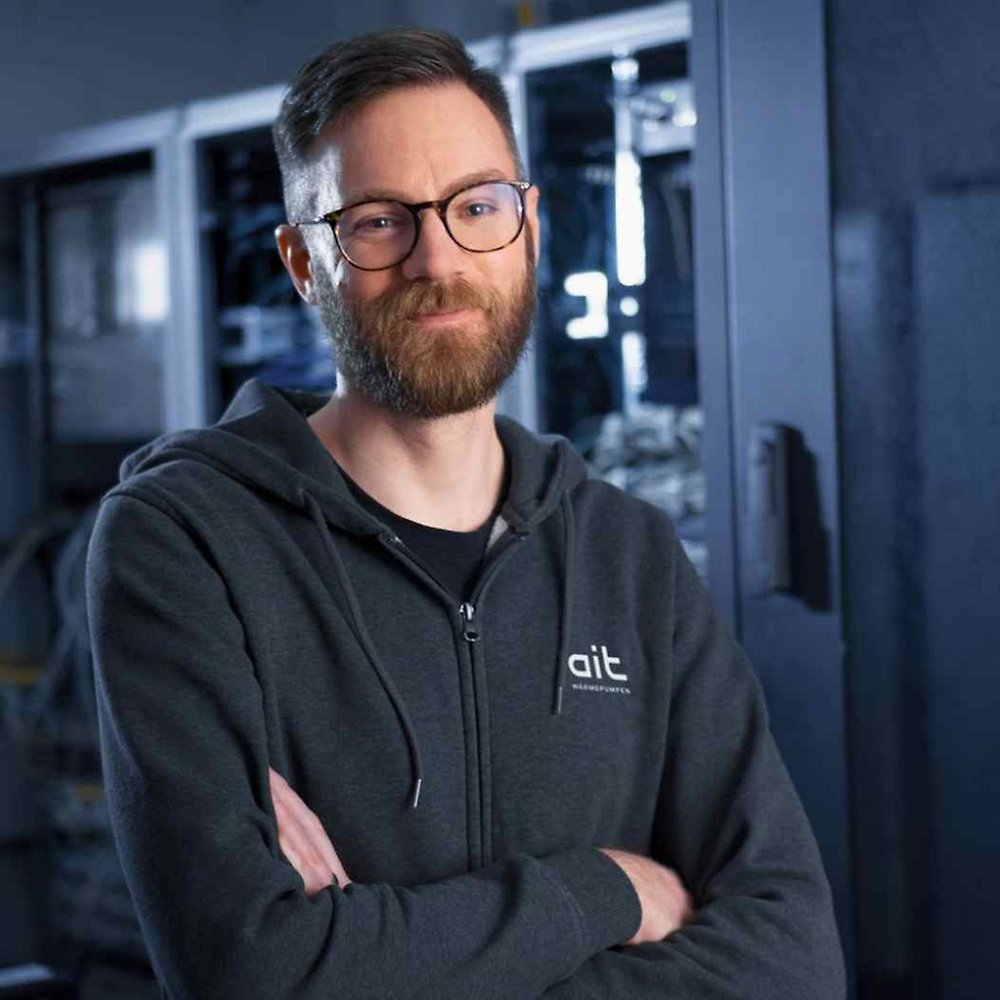 FIND YOUR DREAM JOB IN YOUR COUNTRY
Please select your local area.