DECENTRALIZED HEATING CONCEPTS.


SUSTAINABLE ENERGY CONCEPTS FOR RESIDENTIAL BUILDINGS.
Whether you are planning a climate-friendly energy concept for your new building or an energy-efficient renovation for an existing building, we can support you on your journey to a sustainable energy supply. Our subsidy service calculates the highest possible subsidy amount for your heat pump.
THE INTELLIGENT SOLUTION FOR
MULTI-FAMILY HOUSES
The topic of "heating with renewable energies" is more relevant than ever before. The German government wants to reduce the emission of greenhouse gases in the building sector. Installing sustainable heating solutions in multifamily dwellings plays a key role in achieving climate targets. We're happy to make our contribution: our residential heat pumps supply the residents of apartment buildings with environmentally friendly heat and clean drinking water. Our solutions are eligible for subsidies and, because they are highly efficient, are extremely economical to operate. In this way, with "green living," we can actively contribute to an ideal tomorrow in which future generations will also enjoy living.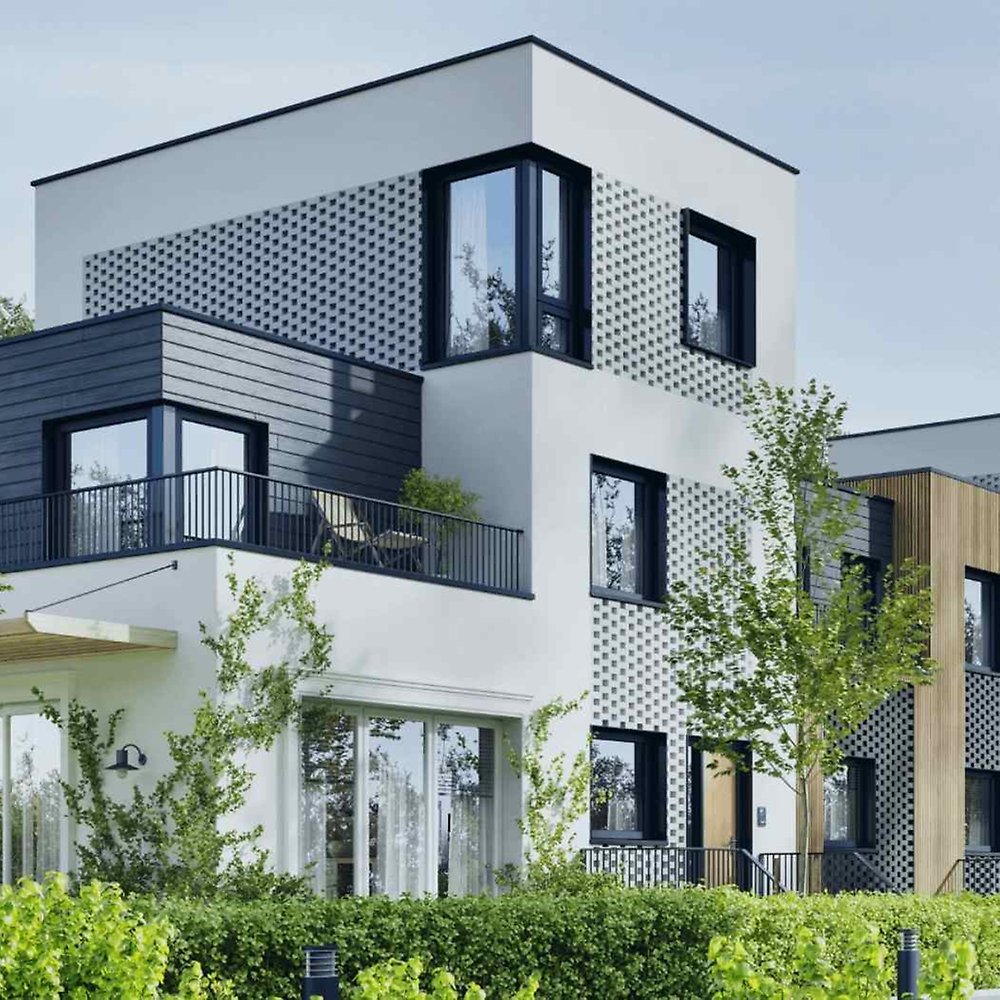 COMPARISON BETWEEN A CONVENTIONAL HEATING CONCEPT AND THE
RESIDENTIAL HEAT PUMP
WITH CENTRAL HEATING (LEGAL GUIDELINE)
Compliance with legal guidelines indispensable
Risk of legionella
Standpipes (circulation losses)
Central failure
Dependence on the world market (oil and gas)
Complex billing with meter reading (surcharges)
Supplementary renewable energy (PV, solar thermal, cogeneration unit, etc.) as required by the German Energy Savings Regulation (EnEV)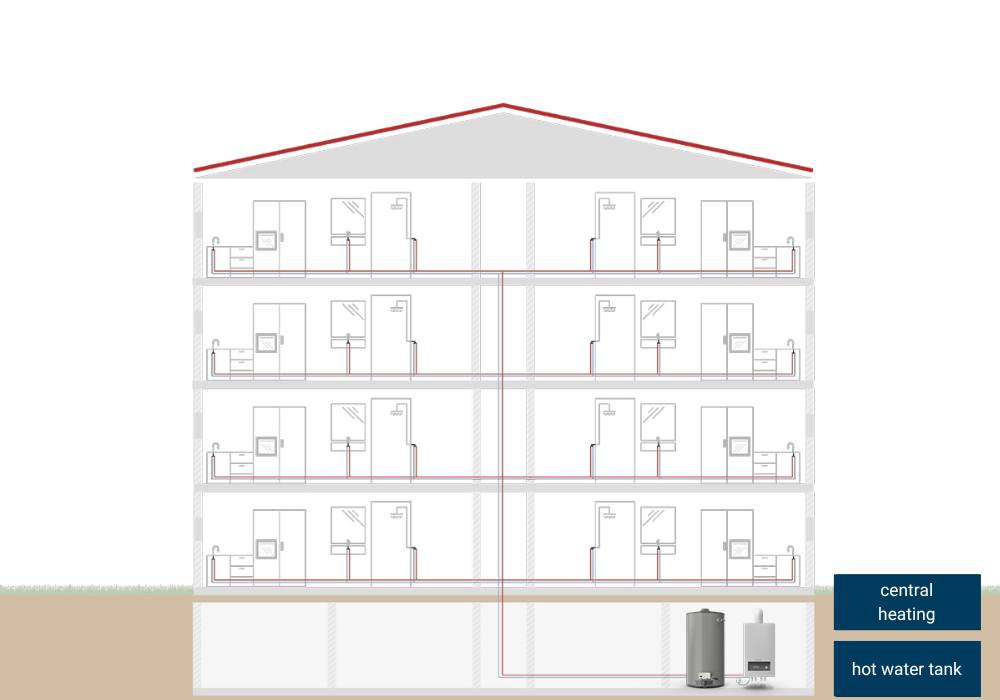 WITH RESIDENTIAL HEAT PUMP
Fulfills the legal requirements
No risks (legionella, fossil fuels)

Eliminates the apportionment calculation
Modern, comfortable living and offers advantages even in summer (heating and cooling)
High rental income or high sales revenue
Reduces primary energy demand compared to other heat generators, such as gas with solar thermal energy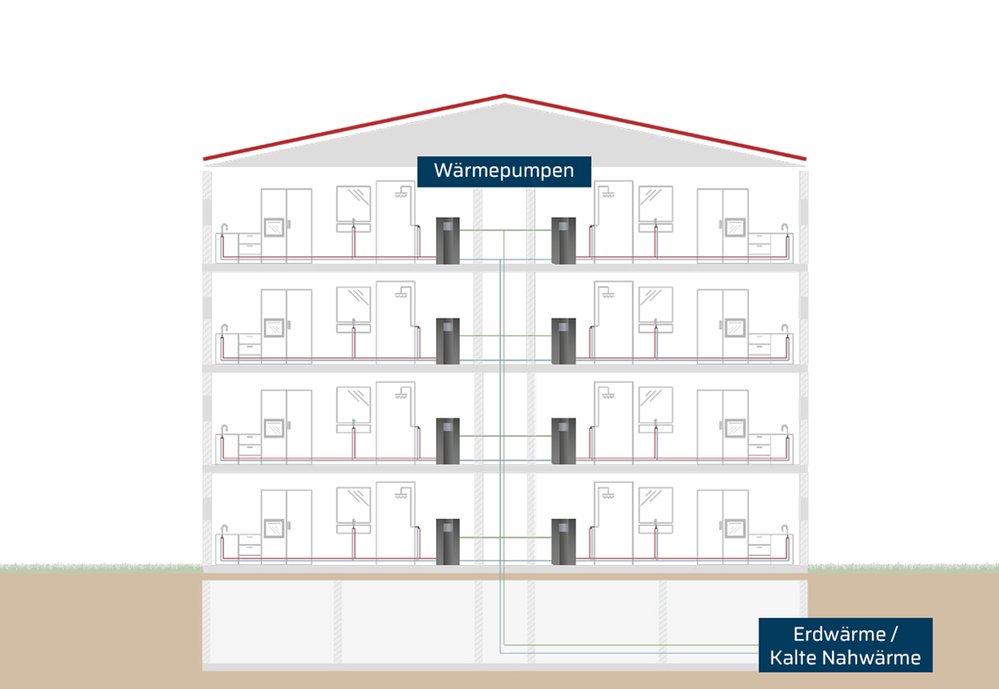 GROUNDWATER, SURFACE WATER, DISTRICT COOLING NETWORKS OR DISTRICT HEATING NETWORKS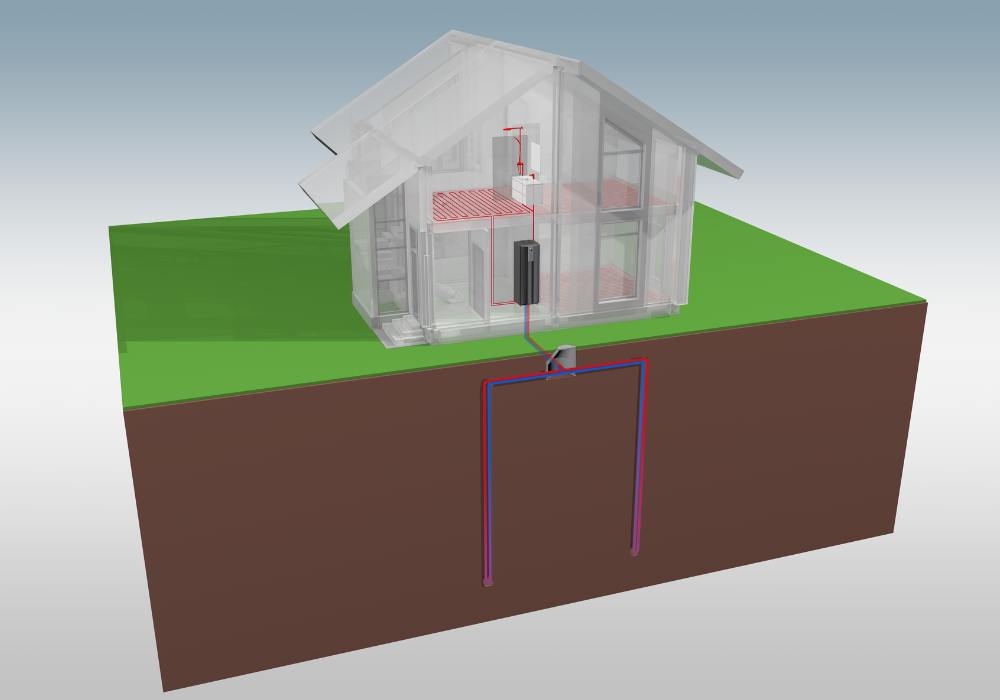 SURFACE COLLECTORs, TRENCH COLLECTORs OR EARTH BASKETS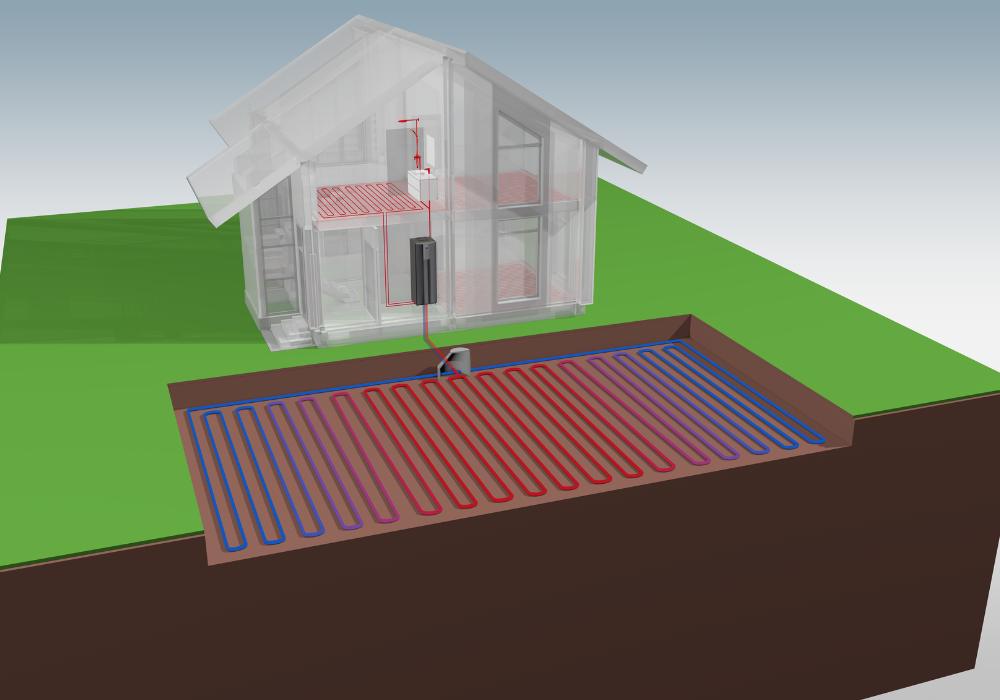 THE ADVANTAGES OF THE RESIDENTIAL HEAT PUMP AT A GLANCE
INNOVATIVE SUPPLY CONCEPTS REWARDED BY THE STATE
Positive energy balance (EnEV)
Improved image - green living
High government subsidies
No billing expenses
Higher co-revenues (living comfort, cooling, basement usable)
Individual climate control for each housing unit - greater living comfort
Safety in the event of failure - decentralized system
Easily complies with legal requirements